This project is the first step to create a platform for action and collaboration to reactivate the intangible cultural heritage of the informal settlements in Europe that can challenge the idea of formal city and the ways of living together that it proposes. The first three nodes of territorial connection, in Romania, Portugal and Spain are founded and animated by small and independent organisations with a very rich background working in community based processes, contemporary cultural practices and transdisciplinary approach. Attached to the territories where they operate, with their practice the organisations are used to pay attention and give relevance to the small, familiar and day to day events, which is essential for a project that works with intimate memories. Even though the organisations have different views, languages and at some point, slightly different approaches to the intangible heritage, the partnership is complementary and optimum to explore the focus of the project.

LaFundició is a coop funded in 2006 that fosters collective processes of knowledge production, cultural practices and forms of social relation, understood as common-pool resources and as situated and controversial activities. Since 2013 runs a space in L'Hospitalet as a place where to experiment with collective, horizontal and transborder ways to produce and circulate culture and knowledge.
Binaural / Nodar is a contemporary cultural project in the areas of sound and visual anthropology, sound art and multimedia creation that has been working for fifteen years in rural contexts in centre Portugal, particularly in the mountain regions of the municipalities of São Pedro do Sul, Castro Daire and Vouzela.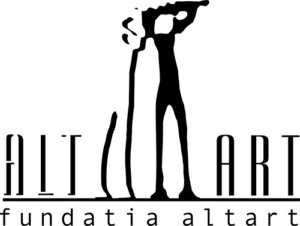 AltArt organises innovative artistic projects based on new technologies, urban exploration, exhibitions, courses for artists and cultural managers, animation and film workshops, public screenings and debates. AltArt projects address themes of contemporary urban life – they are interested in identity in the virtual environment, public space, collective memory and mentality, urban social rituals. AltArt is based in Cluj, Romania.